1st Pointer-Friends Rescue Center on Cyprus
A dream finally came true!
We have long dreamed of having our own Rescue Center where we can practice exemplary animal welfare.
In May 2018 the time had finally come and we opened the 1st Pointer-Friends Rescue Center in Cyprus!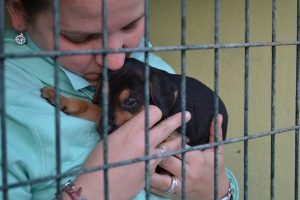 "Pledge A Brick": Sponsorship Scheme for Dog Rescue Centre
Our charity "Pointer-Freunde / Pointer-Friends" has been working in Cyprus for almost four years now.
To date we have helped more than 150 dogs; not only by rehoming abroad, we are also trying to help on Cyprus with spaying programs and helping other charities and organisations; this is one of our main focuses.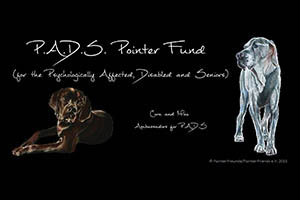 P.A.D.S. Psychologically Affected, Disabled and Senior-Pointers
Daily we are getting pleas of help for Pointers in need. These are often puppies or younger dogs, who have good chances to be rehomed.
But the number of Psychologically Affected, Disabled and Senior-Pointers increases as well.

These Pointers need special care and a lot of understanding, patience and love. Maybe even more love and especially time as any other Pointer in need.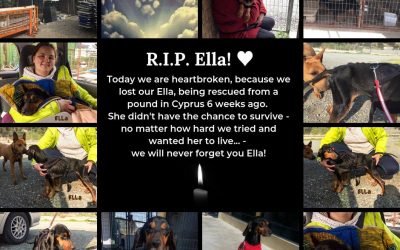 Today is certainly one of the gloomiest days for our team. About 6 weeks ago we got the small ELLA from a local pound. She lived in her own fecal matter, had green water in a bucket and completely moldy food in two bowls. ELLA was already in a bad condition -...
read more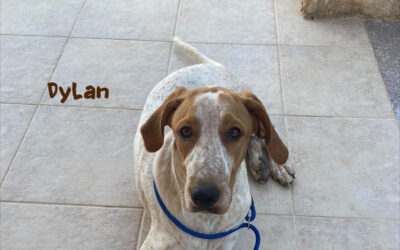 Meet our stunning boy DYLAN! Sometimes words are missing, because a dog is so "perfect", that it would sound untrue, if you describe him. But DYLAN is such kind a kind of dog: He is absolutely friendly with people and kids, dogs and cats - he just loves everybody! Of...
read more