The most precious legacy of a living being is the trace,
who has left his love in our hearts.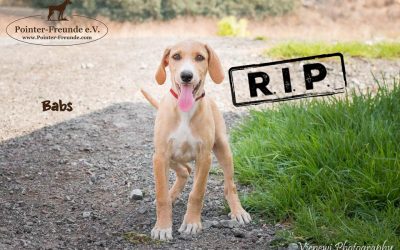 Unfortunately BABS is in the "Pointer"-Heaven. BABS and her siblings were born by their lovely mum AMBER on the streets of Cyprus in the beginning of April 2018. They were found by animal lovers and cared of the best possible way. BUT: It is always dangerous on the...
read more