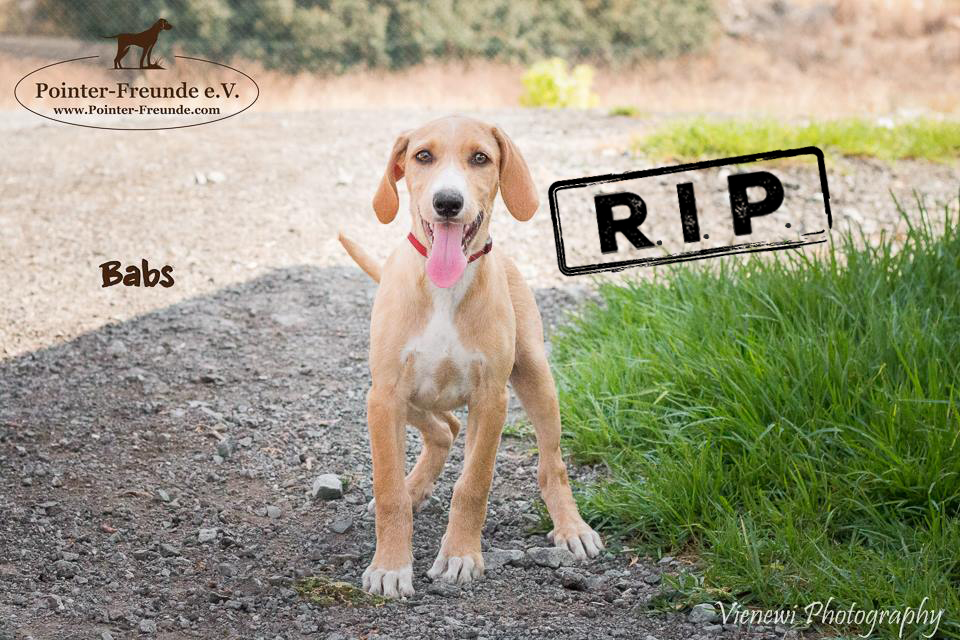 Unfortunately BABS is in the "Pointer"-Heaven.
BABS and her siblings were born by their lovely mum AMBER on the streets of Cyprus in the beginning of April 2018.
They were found by animal lovers and cared of the best possible way. BUT: It is always dangerous on the streets and when we were asked to help this family, we couldn't resist and made some space in the new Pointer-Friends Rescue Center for them.
BABS is a very energetic puppy. She is not shy or afraid at all. She loves to play with her siblings and enjoys human attention. She is very affectionate. Who wants to call her the new family member soon?
BABS and her siblings will be ready to travel in the end of July. They will have their EU-passports, chip, vaccination, de-worming and de-flea.
BABS, her siblings and their mum AMBER will be given through our charity Pointer-Freunde / Pointer-Friends with an adoption contract and an adoption fee. If you would like to know more about BABS or already considering to adopt her, please contact us anytime.