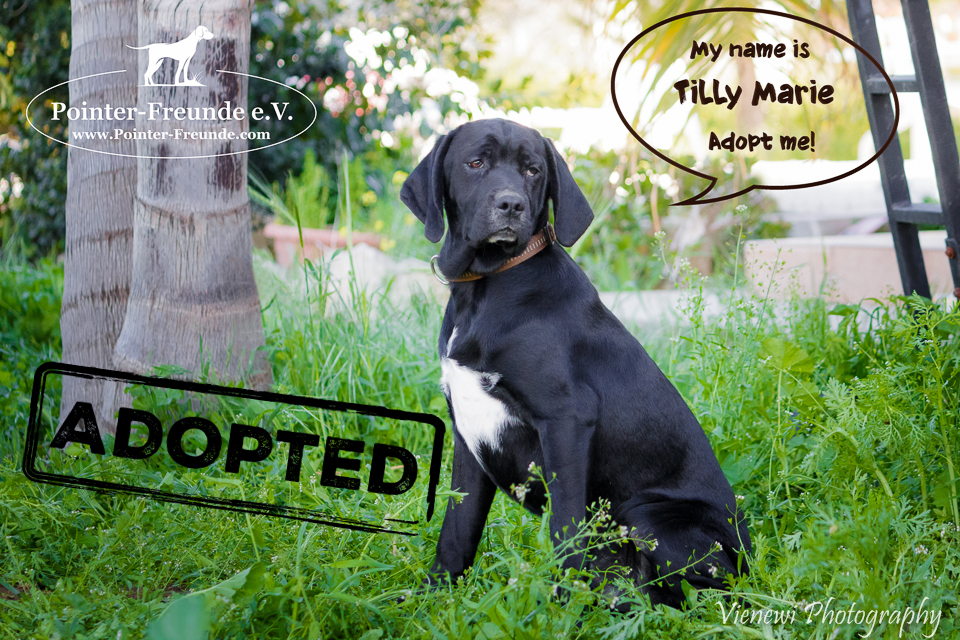 TILLY MARIE and her siblings were dumped in a plastic bag on a street in Cyprus. They were found by animal lovers and we took them under our wings. Unfortunately two of them didn't make it right away.
As they were only some days old by then, we tried a nursing mummy, and it worked out for some days, but as she just had recently stopped to feed her own puppies, she was done with them quickly as well and fed up.
We are pretty sure that these puppies are Pointers crossed with some really big breed. Maybe Bracco Italiano, maybe something else, but they will be big dogs. 🙂
They are already big puppies, like young teens now. And they are so ready to have their own families.
TILLY MARIE is very good with other dogs, and also cat tested. She is a beutiful dog with a super character. She is very soft and hardly barks at all. She has a bigger scar under her jaw, as she was bitten by the nursing mum once, but this is not affecting her at all.
All three siblings have their passports ready, are chiped, have three vaccinations plus rabies, are dewormed and deflead.
They will be given with an adoption contract and an adoption fee via Pointer-Freunde.
If you have any questions or consider to give TILLY MARIE a loving home, please contact us.