The full service advertising agency Insign Media is located in Henstedt-Ulzburg takes care of the right marketing and external appearance of Pointer-Freunde e.V. with a special creativeness, innovation and quality in the creative and production sector – a connection, that went over professionalism and performance to a great friendship!
The online shop with heart and a great selection of products for dogs, cats, birds, rodents, fish and horses supports Pointer-Freunde e.V. not only with food and assessory donations, but also assists our ideational work and projects.
Das Futterhaus supports our work with food, dog toys and required assessories for our rescued dogs.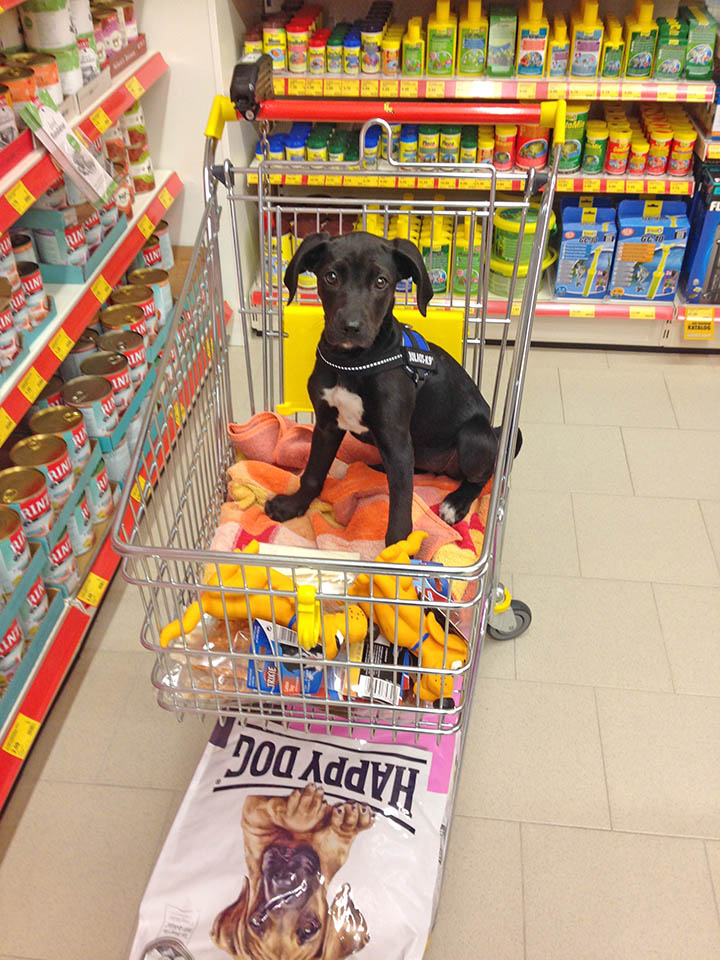 The new floor of our puppy Kindergarten:
Design Vinyl Click of Hornschuch Group
A water-resistant floor which is very easy to clean and to care for and which facilitates the intensive bottom care in a puppy kindergarten very much.
For more information, click here: ClickandJoy_Broschuere_Interior_D_2015
TecTake, a great onlineshop to cover your needs around living, household items, hobby and pet supplies.